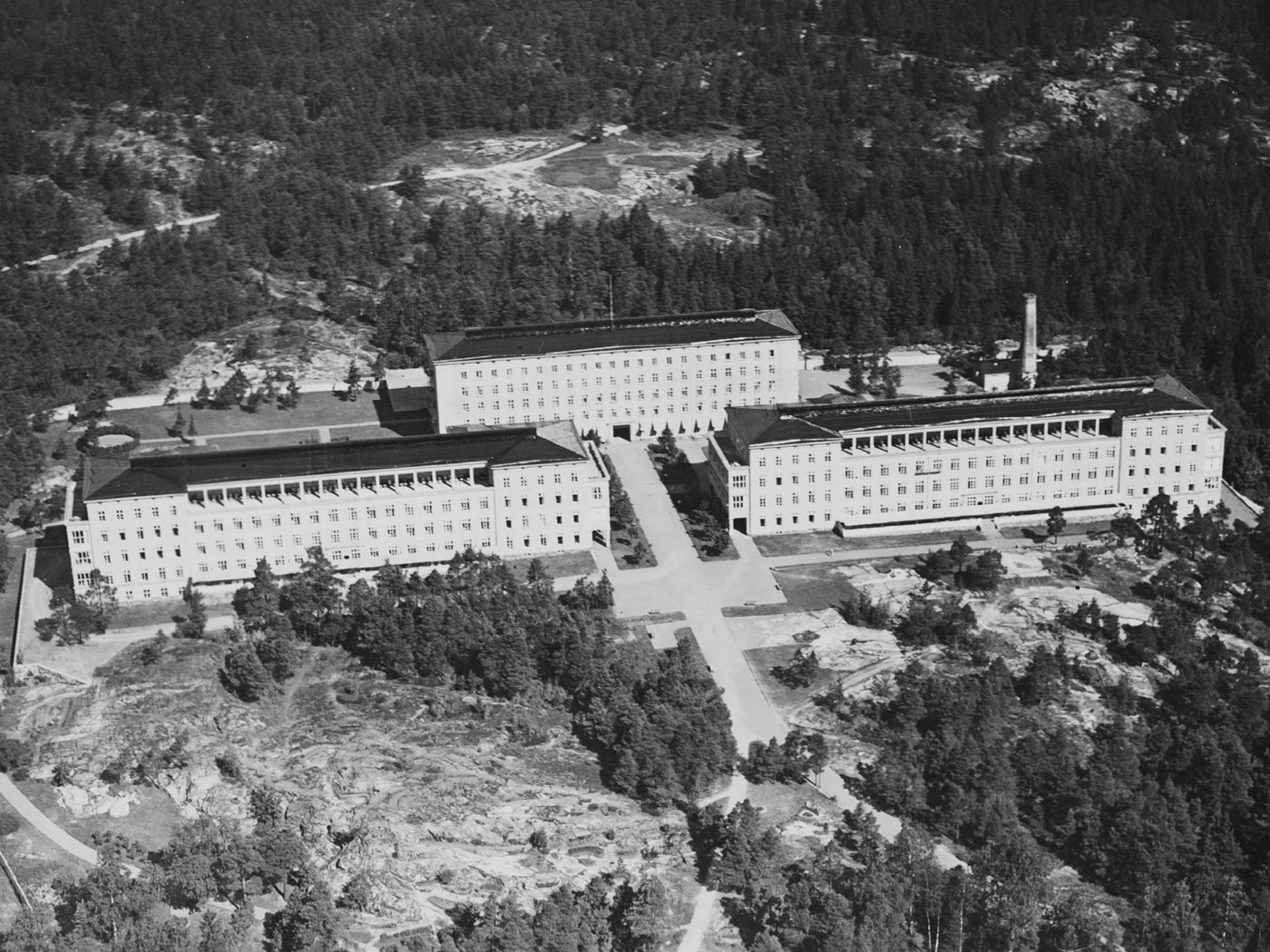 19 Nov

WE ARE DESIGNING THE MASTER PLAN OF LAAKSO HOSPITAL AREA

Laakso Hospital was originally built as a tuberculosis sanatorium outside the Helsinki city center, with a focus on daylight, fresh air, and views to the surrounding nature. As Helsinki expanded so did the hospital area, and today the hospital area is a mix of buildings from different periods and rocky hills, flanked by a large forest park on the backside and the growing city on the front.
Based on decisions by the city and the regional hospital district, there is a growing need for expanding the hospital. The plot is surrounded by the city and space is limited. Our task will be to point out what should be preserved, and how we can add new building volumes in a gentle way that respects the historic site with valuable landscape features. As landscape architects, one of our main focuses will be on creating good outdoor spaces where staff, patients, and visitors will feel welcome. Another main focus is how we can integrate the hospital into the urban fabric.

We are working together with the architectural team LATU (AW2, Lukkaroinen, Tähti-Set & Uki Architects and Professor Emeritus Hennu Kjisik).

We have quite a few healing landscape projects and projects in relation to health functions. Magneten Sensory Garden is a unique project, in a very small space, we have managed to design an intense garden to stimulate all the senses. At Hospice Frederiksberg we created a safe and protective space for stay or conversation between relatives and residents. In Hillerød Activity Garden and Helsingør Health Care Center the focus is not only on creating a landscape that can support the rehabilitation process, but the landscape should also be an integrated part of the city for fitness or play.