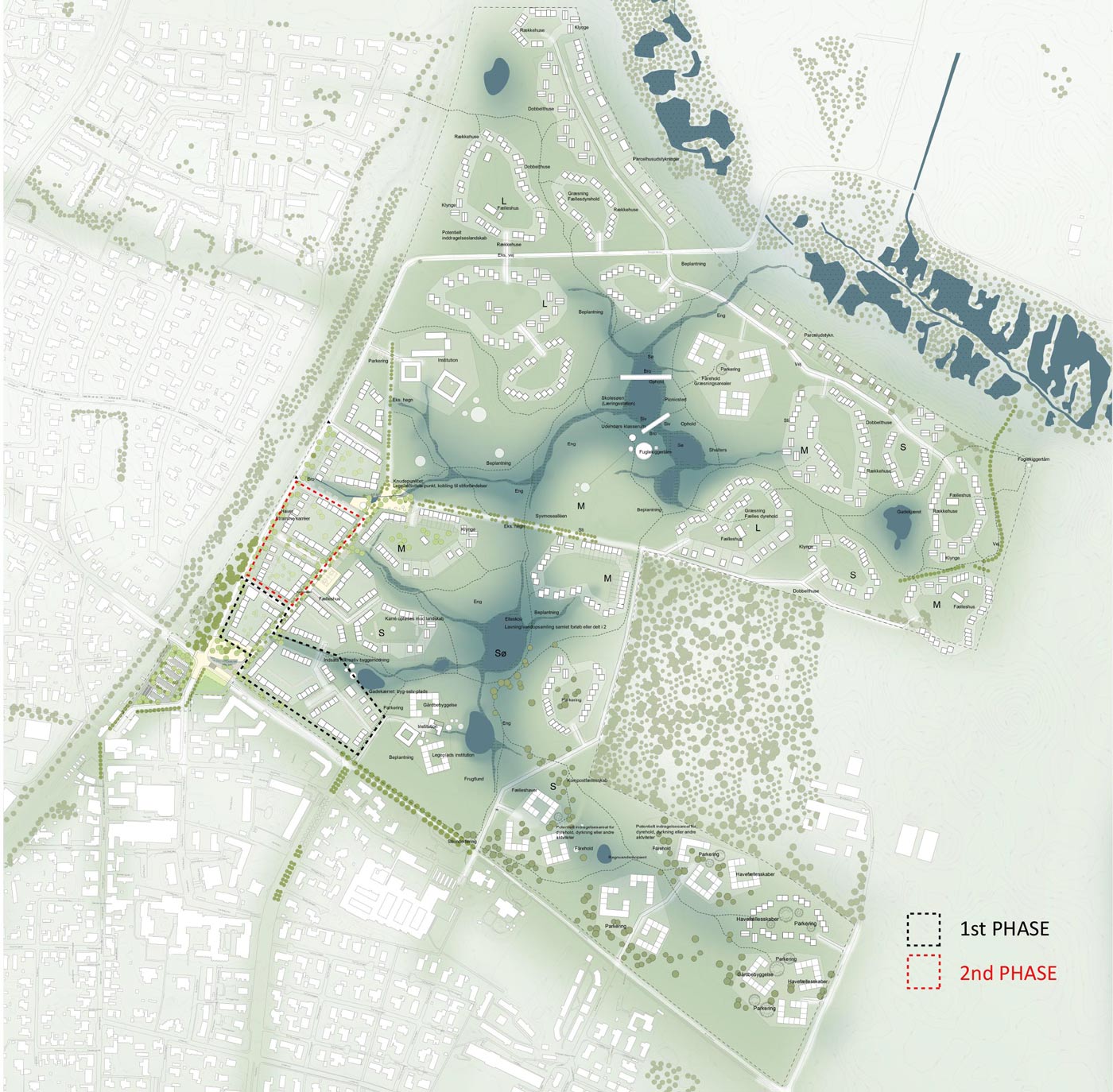 01 Apr 2019

STARTING UP 2ND PHASE OF SKOUSBO CLIMATE NEIGHBOURGHOOD

We are starting up 2nd phase of Skousbo Climate Neighbourhood. We have finished the first subregion of Skousbo which lead to a successful sale of the building plots! We are happy to continue the same sustainable drainage system principles (SUDS) as the first phase with visible drainage of the area. Through canals and ditches, the water is lead out to the landscape creating recreative values for the area and citizens.

The water collection system consists of three types of water channels that lead the water to the ditch system.
At Syvmose allé we will continue the alley of trees on both sides of the road, which will become a peaceful shared space for play and stay.

You can read more details about Skousbo here!