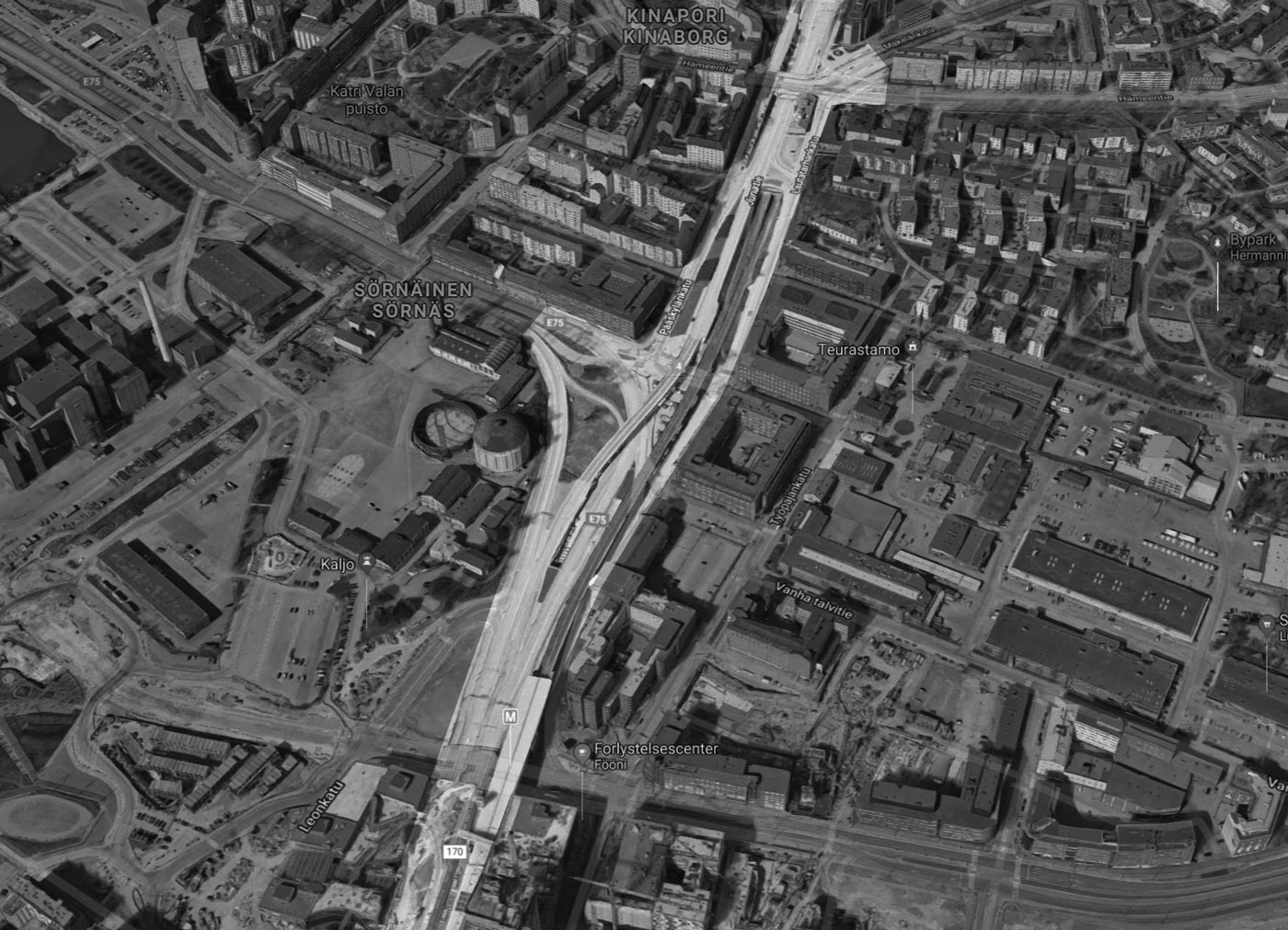 27 May

PRE-QUALIFIED IN THE IDEA-COMPETITION FOR THE DEVELOPMENT OF JUNATIE TRAFFIC NODE

The junatie area is a traffic node, today there is very limited urban qualities and the area is characterized by heavy infrastructure. All around Helsinki city center, former harbor areas, and railroad areas are being developed into new housing areas. This development sets a demand for a better connection to the city center, with a strong focus on creating the best possible framework for urban life. Junatie will still be a traffic node, but the space should be optimized to make room for human life.

We have teamed up with ALA Architects and SITOWISE. Our focus is essentially to put people and human life at the center of the design and create clever traffic solutions that densify and transform the area to give it a more urban character.

Both ALA Architects and SITOWISE are offices we know quite well, and with whom we have done several projects.

The team is currently working on the cometition of Borgå Square.