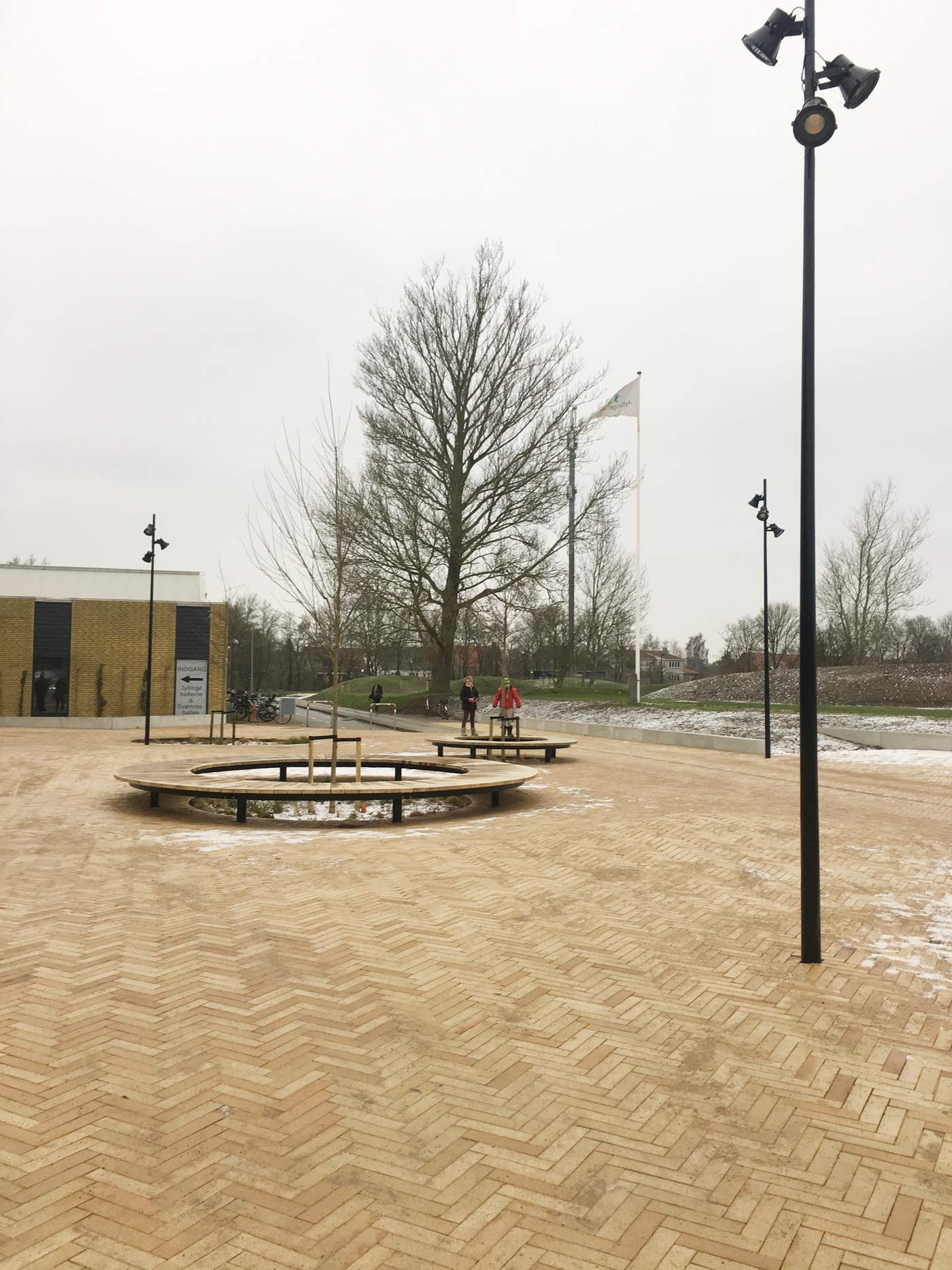 31 Jan 2019

OFFICIAL OPENING OF JYLLINGE SQUARE

Mayor of Roskilde, Joy Mogensen cut the red ribbon and officially opened the new square in front of Jyllinge Sports Halls!

There is no doubt that the square, together with the new building by Cornelius + Vöge Architects, will form the heart of Jyllinge. Whenever we have visited the construction site the new Sports Hall has been full of active people.

No matter what time of day there are sports- and community activities taking place. Before, the outdoor area didn't offer any space for gathering, hanging out after fitness or the possibility of hosting events. Therefore the urban life of Jyllinge was accumulated inside the building and not visible. Hopefully, the square will be an extension of the building and become the new gathering place and frame of urban life in Jyllinge.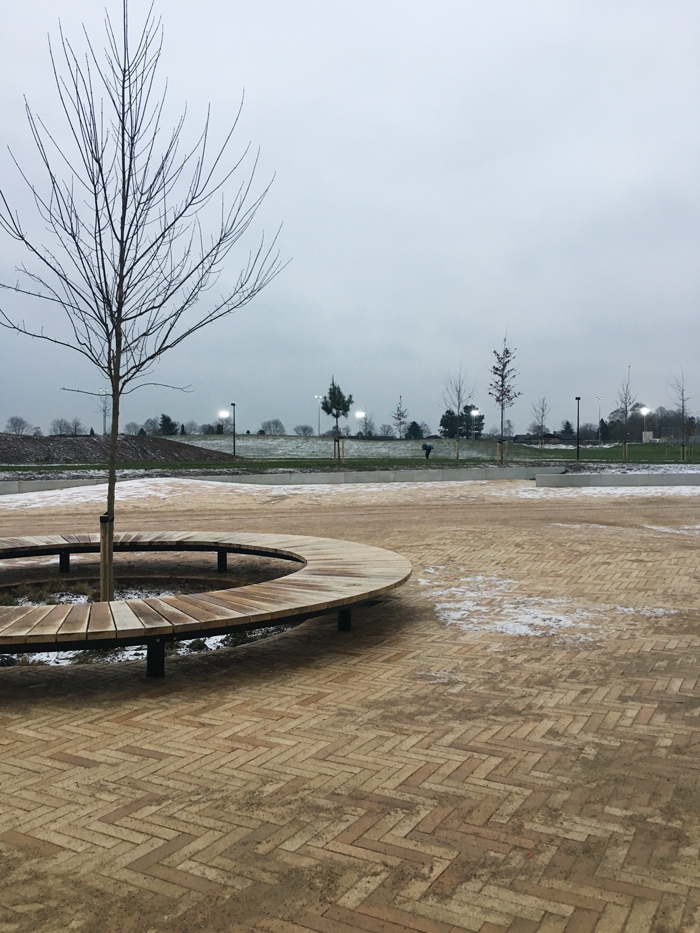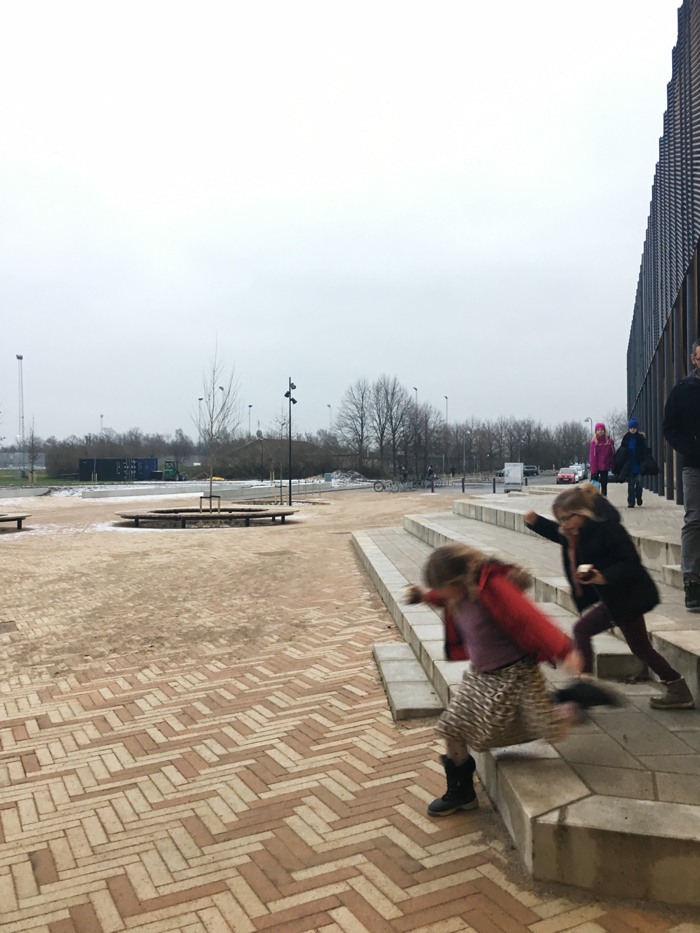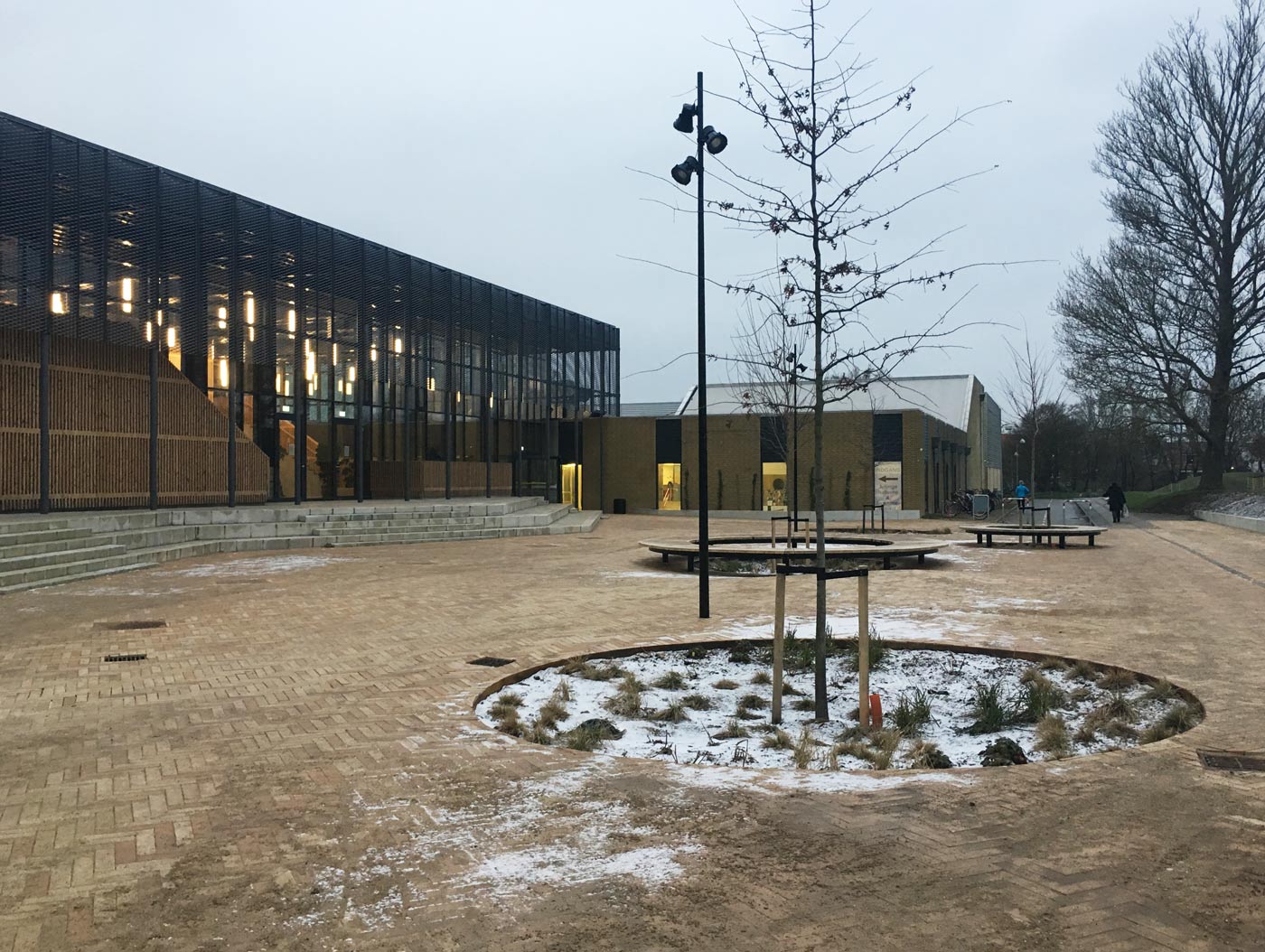 We think the project looks rather fantastic. The brick in two colors, oak benches, and concrete edges compliment the Sports Halls and form a high-quality urban space that will last. The warm brick paving in three mixes accentuates the flow lines and creates zones on the square.
When spring and summer arrive, the grasses and perennials in the rainwater bed, together with the climbing plants and trees, will develop and add green lushness to the square. At some point in the future, a new library will be added on the opposite side of the Sports Hall and will complete the square.