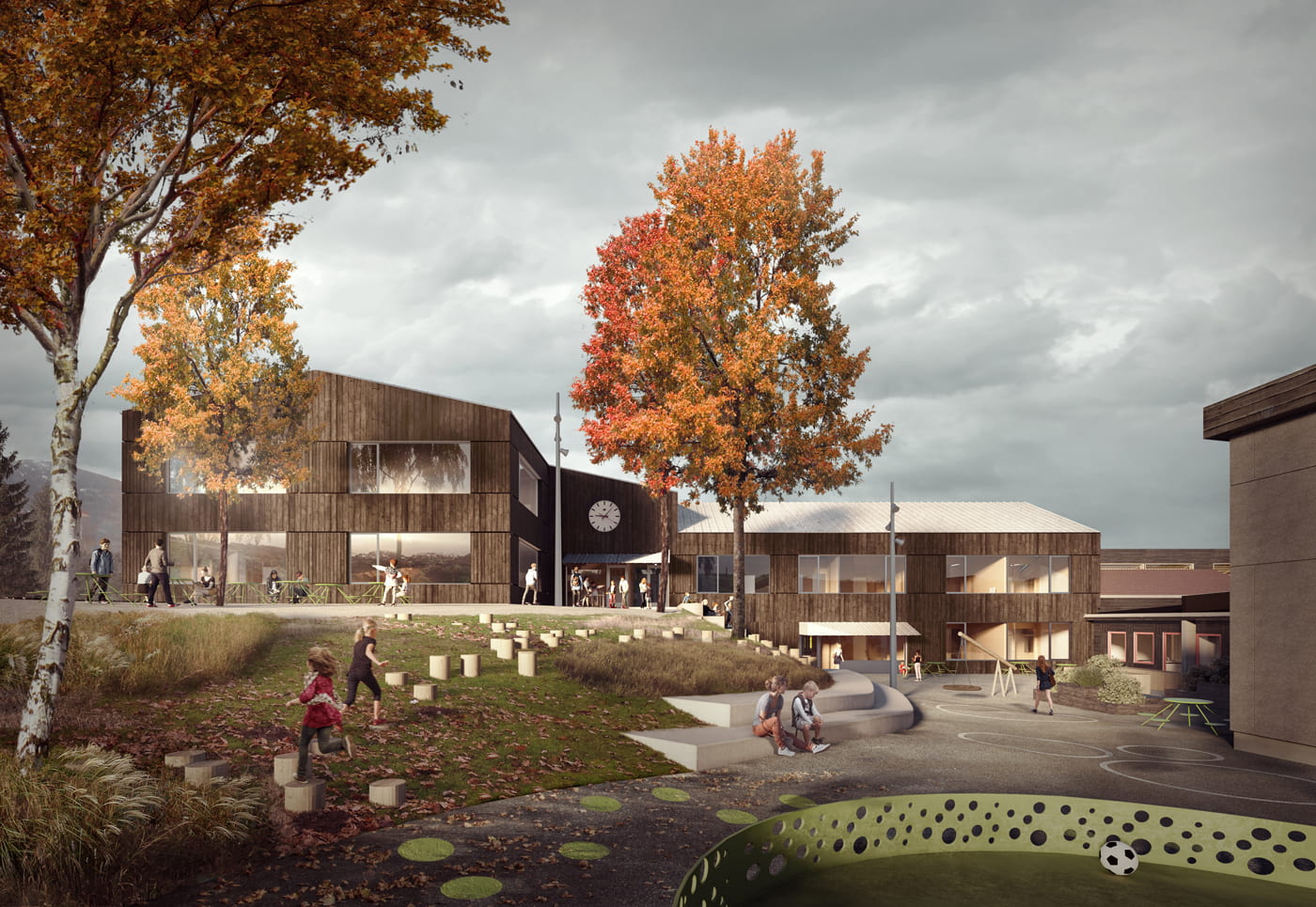 23 Oct 2020

MASU WINS SCHOOL PROJECT IN HEMSEDAL!

During spring and summer, we created a proposal for a new schoolyard and school expansion of Hemsedal Central School together with MDH Architects and Veidekke Construction Company. We are very excited to announce that our proposal is chosen as the winning one!

With our project, we seek to create a sustainable and long-lasting addition to the existing school. The school extension will be built using massive wood constructions and throughout the project is a focus on flexibility and adaptability.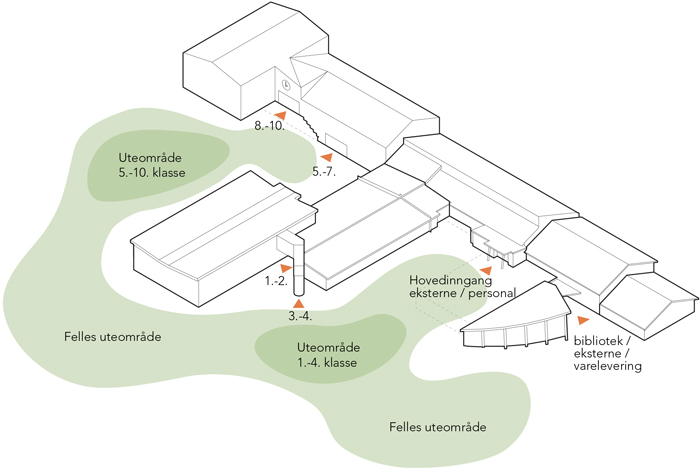 Near the building, the schoolyard is loosely divided into age groups according to the indoor programming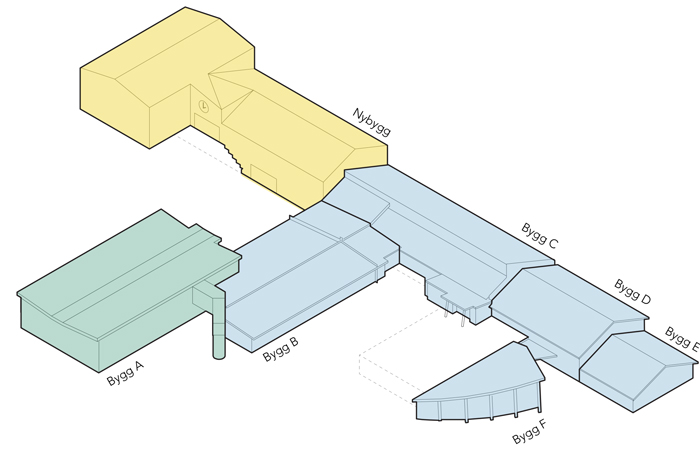 The project includes an extension (yellow) to the existing school (blue and green), together with a partly renovation (green) of the existing buildings.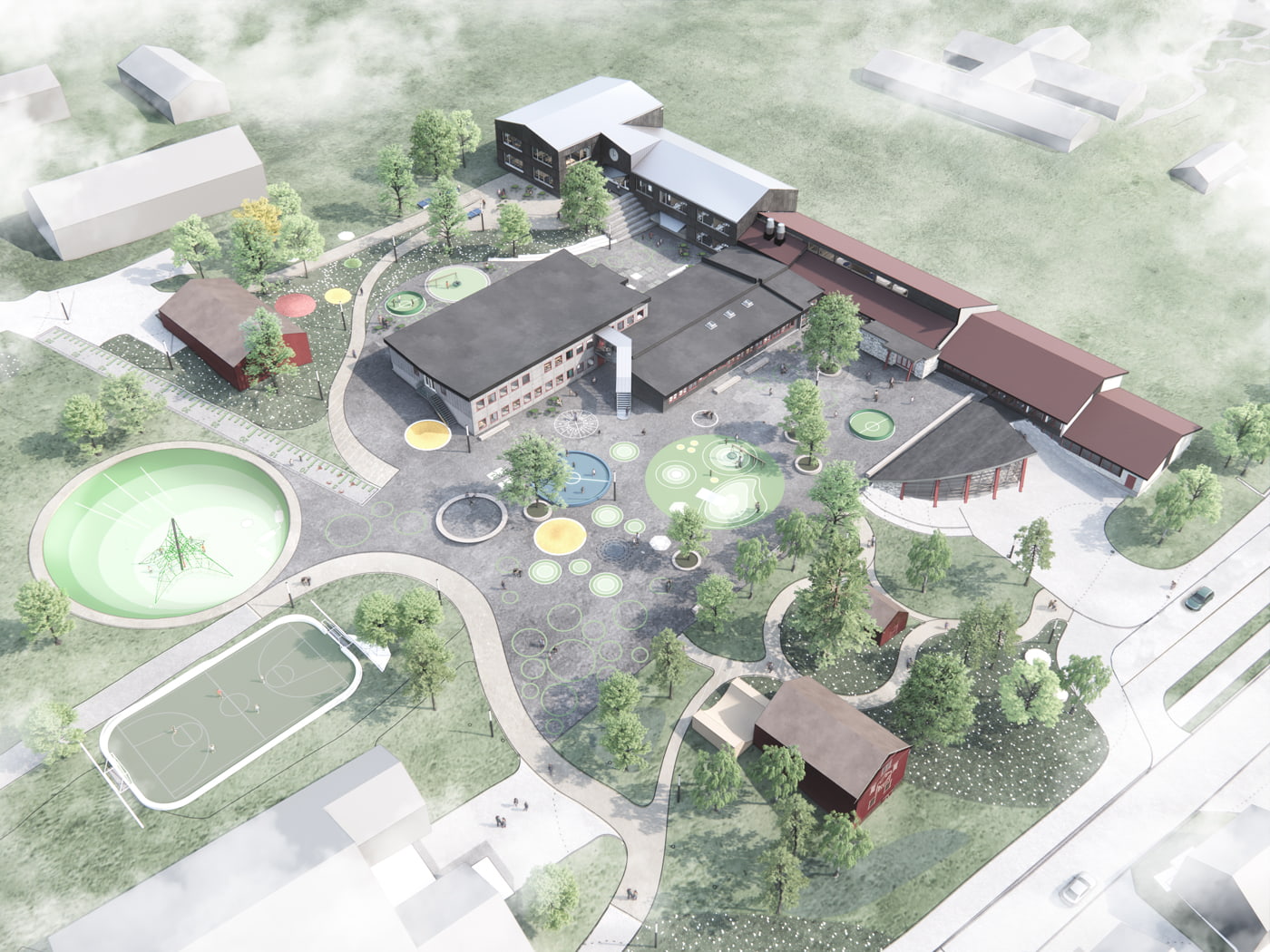 A framework for active games – sport – hangout and learning 
The schoolyard is a loosely divided and flexible space, nearest to the buildings are areas specifically programmed for different age groups. The areas further away are common, less programmed and with large sports, play elements and green areas with tall grass. Near the existing school is the area for the youngest children from first to fourth grade. It's filled with elements that encourage active play and can be used in various games, like small hills, trampolines and markings on the pavement.
Near the school extension, the area is programmed to fit the needs for the age-group from fifth to tenth grade. Here are a few play elements, urban gardens, an outdoor kitchen and the sloping terrain is utilised as seating steps for hangout our sports exercises. There are no fences between the zones, which not only allow the children to meet, play and form friendships across age group, it's also a robust and flexible layout that can adapt to changing programs.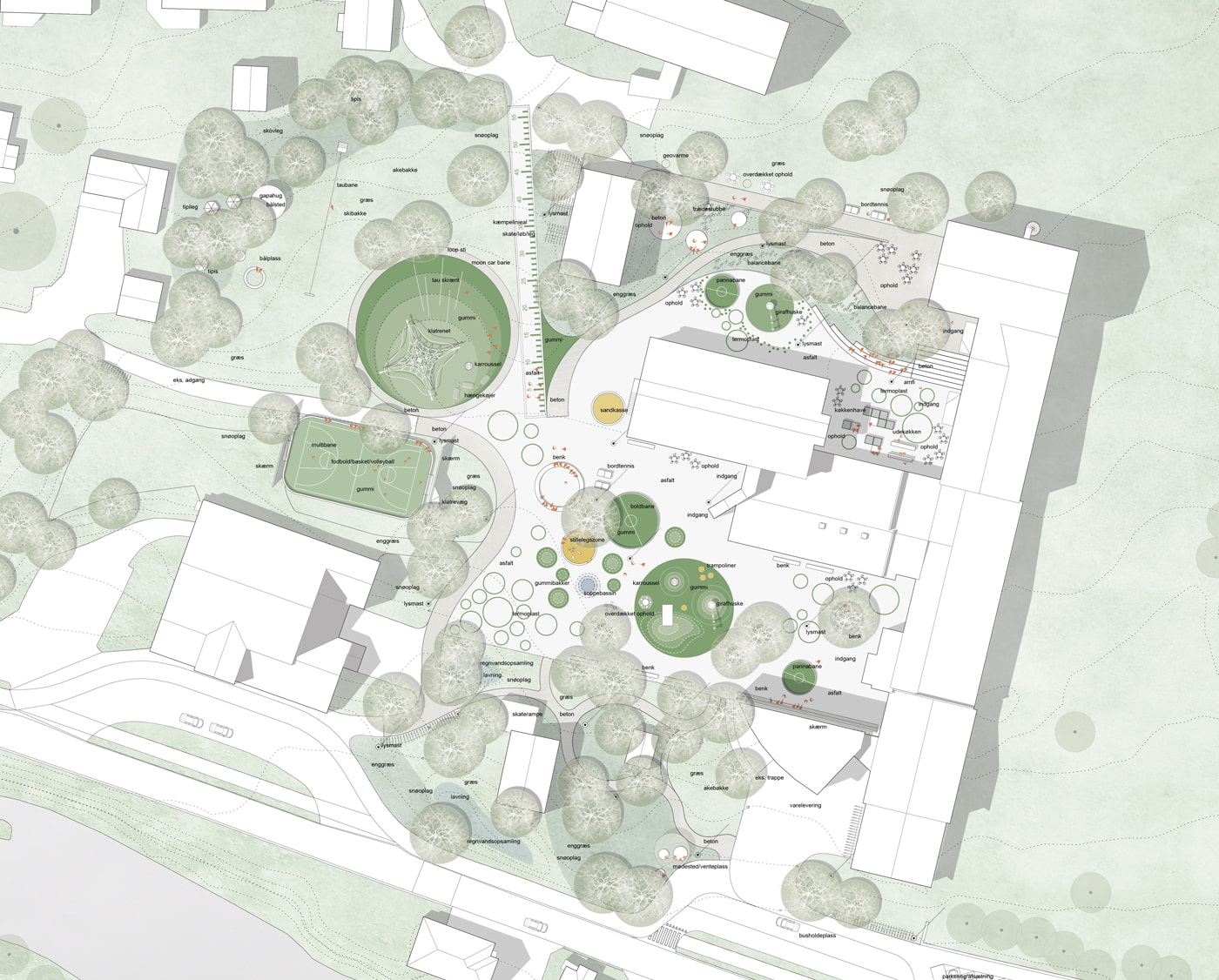 An addition to the local community

The school and schoolyard is an important local centre, for its pupils and parents but likewise for the inhabitants of Hemsedal. The school is the centre of multiple evening and weekend activities, and the schoolyard is open to the neighbourhood outside of school hours.
The schoolyard is designed for all-year-around use, many of its elements have double functions for summer and winter, to fully utilize the space and ensure an active and inspiring space throughout the seasons.