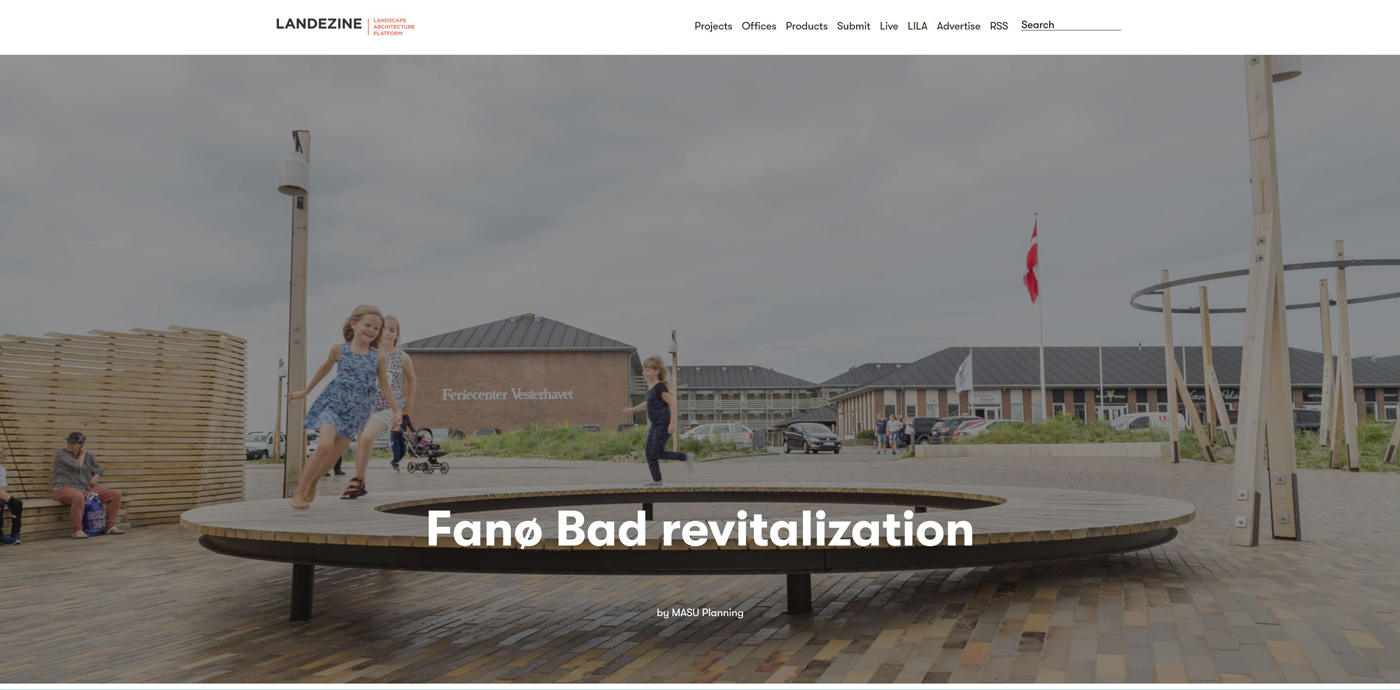 10 May

MASU PLANNING FEATURED AT LANDEZINE!

During the past weeks, we have gathered material and written text for some of our favorite projects. All with the aim to get MASU Planning on Landezine. This Friday we can announce that the first project is up on the website – our revitalization of Fanø Bad.

It's very exciting to share our projects with a broader audience and more projects will follow in the weeks to come!

Landezine is a platform were landscape architects from all our the world share their work. It's a great collection of inspiring projects and offices.