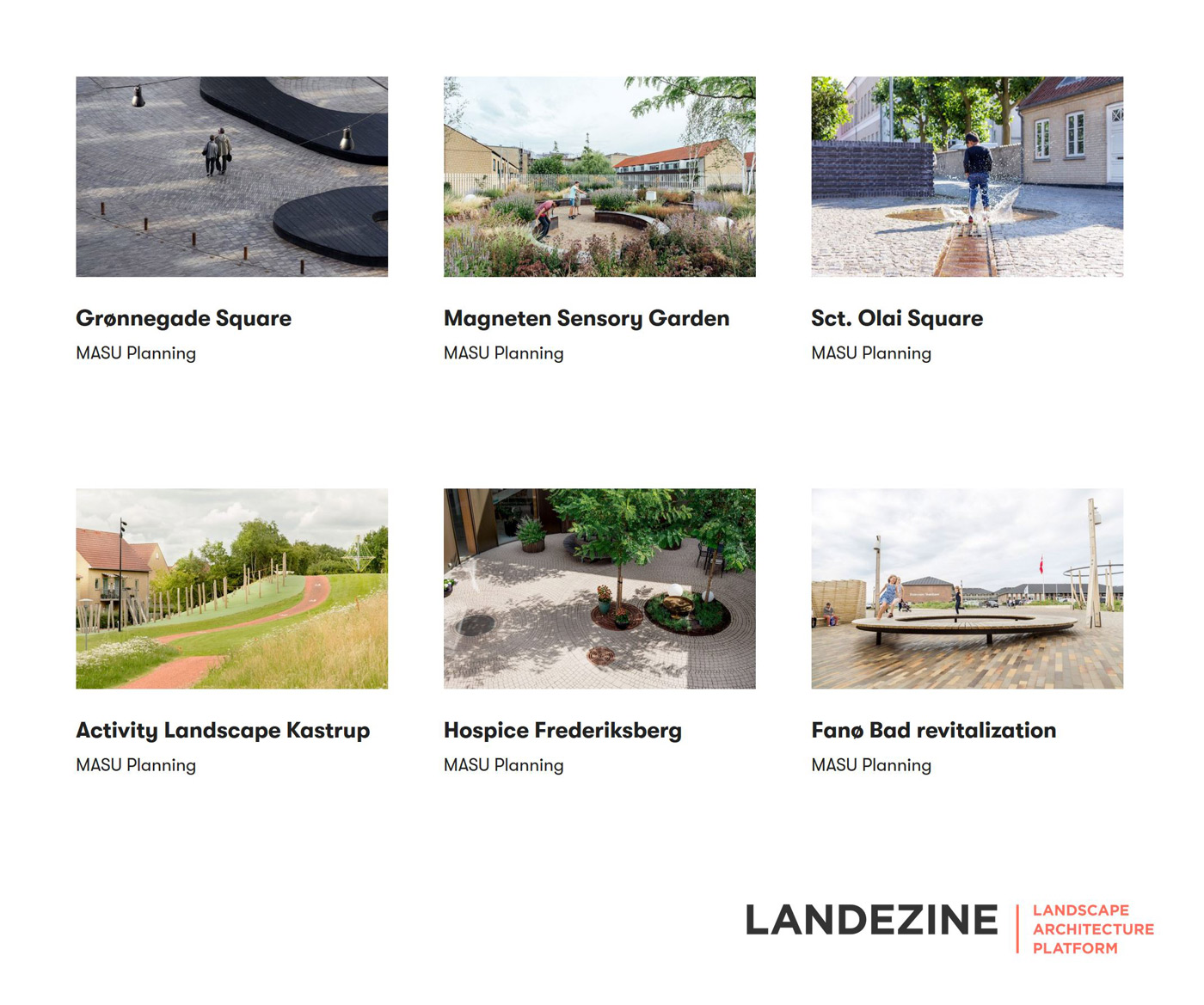 29 Jul 2019

A COLLECTION OF MASU PROJECTS ON LANDEZINE!

During spring and summer, a  number of our completed projects have been posted on Landezine – an online landscape architecture magazine.

We are excited to share our work with a broader audience and very proud to have a whole collection of projects featured on their website!

Check out our MASU collection, the projects featured are;

Activity Landscape Kastrup, Sct Olai Square, Magneten Sensory Garden, Grønnegade Square, Hospice Frederiksberg, and Fanø Bad Revitalization.